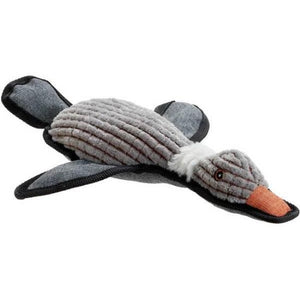 Soft and pleasant to the touch, the Hunter Kolding toy is a companion of many joyful moments. Stuffed animals will work great as the first toy in your new home.
Stuffed animals in their interior have a hidden pipe, which additionally stimulates the dog and stimulates activity.
The simple shape and combination of different textures of polyester material makes the toy attractive and encourages joint scouting. Lack of sewn and protruding elements. Safe finishing of the toy in the form of embroidery.
In case of dirt, the toy can be washed at 30°C with the addition of a delicate detergent.
Please note that there are no indestructible toys. Toys should be selected according to the temperament and size of the pet.